Seasoned Editor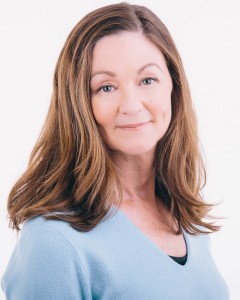 After over 20 years in business psychology and litigation communications, in 2007 I began focusing my editing skills on assisting writers, businesses and professionals in private and non-profit sectors.
I've managed the development of a variety of nonfiction books and eBooks. Beyond providing developmental and line editing services for nonfiction book manuscripts, my editing skills run the gamut. I have edited everything from website content, e-articles, presentations, business plans, fundraising materials, press releases, media materials, annual reports, research reports, campaign strategy documents, training and educational materials, and more.
I am dedicated to helping you achieve your communications goals!
Contact me to discuss your communications needs.
Nonfiction Author
I write nonfiction. My books include Man Swarm: How Overpopulation is Killing the Wild World, The Baby Matrix: Why Freeing Our Minds From Outmoded Thinking About Parenthood & Reproduction Will Create a Better World, Families of Two: Interviews With Happily Married Couples Without Children by Choice and Finding Fulfillment From the Inside Out. I always have one in the works!
Learn more about my books ».
Expert & Leading Voice on the Childfree Choice
My book, Families of Two (2000), received international recognition and paved the way for me to become a leading voice and expert on the childfree choice. With a Master's in Psychology and Communications, for almost the last 20 years I have tracked and researched the childfree choice and those who make it. I have interviewed and talked with thousands who have made this choice. I founded and ran the popular blog, La Vie Childfree, which now lives here as a growing library of my childfree-related blog writings.
I am a contributor to Voluntary and Involuntary Childlessness: The Joys of Otherhood? (2018) published by Emerald Publishing in the UK. My current research includes the second edition of Families of Two,  a longitudinal study on childfree women, and…another surprise book in the works!
I have been been featured on ABC's Good Morning America, CBS morning shows, a variety of radio talk shows, U.S. and Canadian public radio, print/digital media, including Fortune, The Wall Street Journal, New York Magazine, Women's Health South Africa and UK to discuss childfree and related topics.
Nonfiction Book Reviewer
In addition to helping authors make their books the best they can be, I have an ever growing collection of books called the LiveTrue Book Collection, which is comprised of nonfiction books that relate to one special theme: living true to oneself, others and our world.
If you are looking for great nonfiction books, you'll find them here!
I am also always looking for review submissions; you get byline and cash.